If you are required to carry workers compensation insurance (like most businesses are), it can seem like a hassle. It may feel like an expense you don't want to have. Yet, hands down, this type of business insurance policy can help save you money. Even in the most well-designed, simplistic setting for a business, accidents and injuries can happen. All it takes is a simple injury to lead to financial loss. With the help of a workers compensation insurance policy, those costs may only be minimal or even wiped out for your company. In short, you need a plan not only to keep employees' needs met, but also to save the business money on related costs.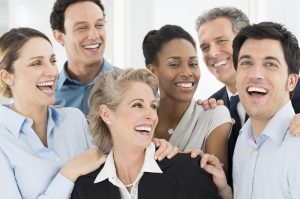 Understand the Extent of Coverage
One of the easiest ways to see how workers compensation insurance could save your company money is simply to look at the various ways it can cover your business. It helps cover:
Most work-related injuries
Work-related illnesses
Job-related accidents (including those that are off-site)
Business traveling injuries or illness (such as when your employee is at a business-related social event)
Falls and slips
Stress-related digestive problems, heart conditions and lung disease brought on by work conditions
Repetitive stress injuries such as carpal tunnel and back-related problems
Problems related to exposure such as exposure to chemicals, radiation or air pollution
Another important way to see the value of these policies is to think of the extent of their coverage. For example, a small burn may only require a visit to the doctor's office, minimizing the overall cost. However, a lung disease developed due to working conditions could mean years of medical care. These policies cover a variety of risks. They tend to provide protection from medical bills, lost time at work, lost ability to work and other factors.
Workers compensation does not cover self-inflicted injuries, those brought on by fights or those from non-employees such as independent contractors. These policies do not cover felony-related injuries, injuries suffered off-the-job or those brought on by intoxication or drugs.
However, just having workers compensation in place can help to minimize the financial loss your company could otherwise be held accountable for if an employee were to sue you. Out-of-pocket coverage for these ailments can be expensive in the form of lawsuits without the right coverage.
Get coverage today. Call Huntington Pacific Insurance Agency at (800) 878-4742 for a free Huntington Beach, CA workers compensation insurance quote.